Social
Fitness App
Track, record, and share your cycling, walking, running, and stepping activities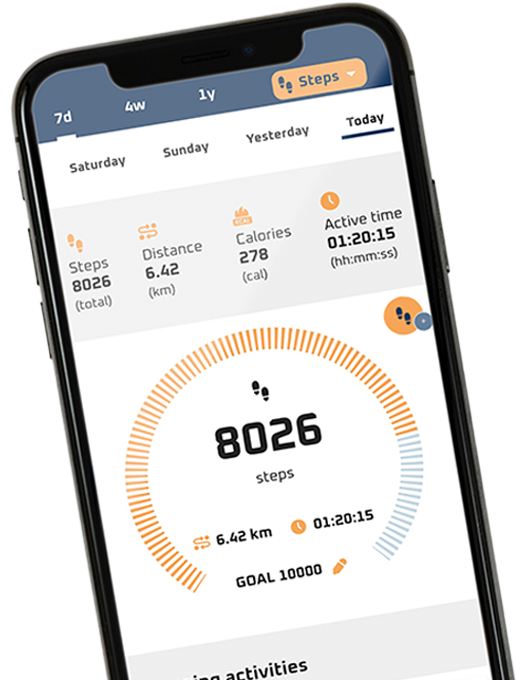 Record and Save Activities
Built-in GPS tracking and step counter to record your cycling, walking, running and stepping
Analyse Each Performance
Personalised dashboards that offer a full analysis of your distance, speed, elevation and calories burned
Share and Connect with Others
Build your community of athletes and share your achievements and follow their fitness journey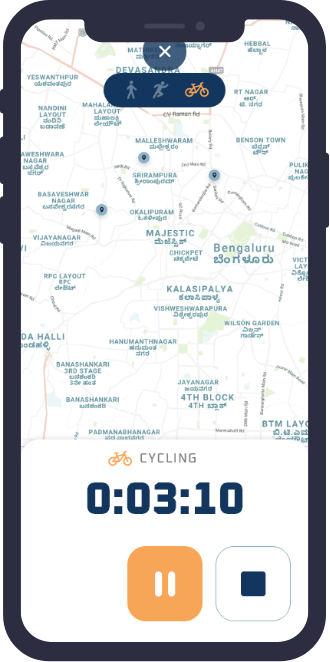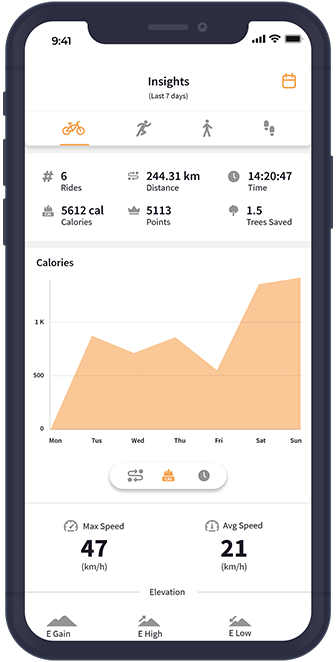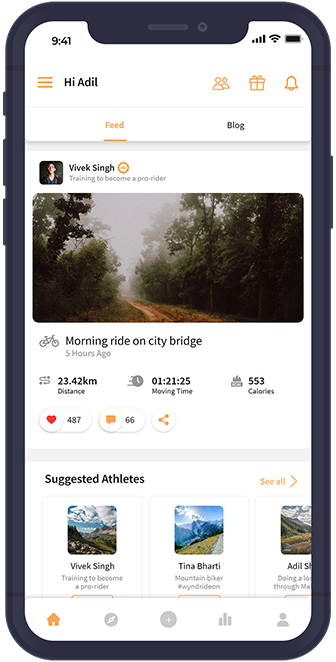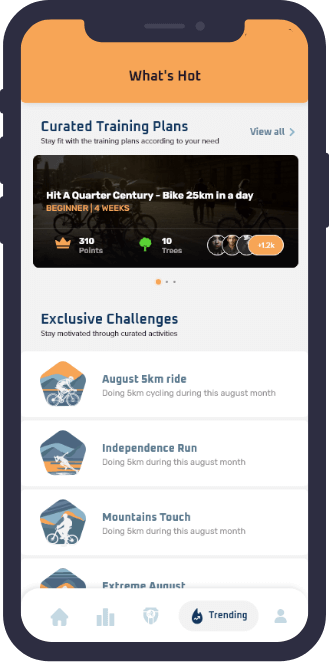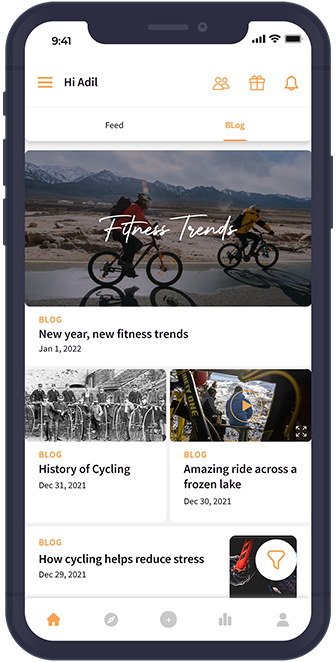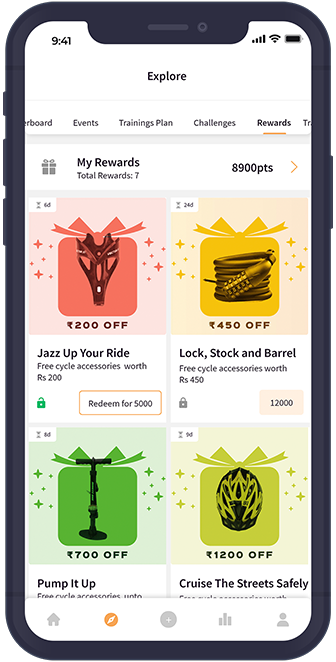 Join Training Plans, Challenges
Set fitness goals and achieve them through these training plans and monthly challenges
Get the latest fitness news and trends
Get content such as videos, blogs, and news articles about the latest in the health and fitness world
Earn Points and Get Rewards
Win exclusive offers and discounts on fitness related gear by earning points on your completed activities
Reviews
HOW OUR USERS RATE US
Atul Saroop
Wynd has been my companion in my cycling journey. Great app. It allows me to get motivated by looking at trips others are making in their cycling journeys. Even though I have never met the other cyclists that show up regularly on weekly leaderboards, it feels like I know them. Also, regular cycling gets you points on wynd, which you can convert to discount coupons on 91outdoor. This is a great initiative, not because of the money, but as the stuff bought is earned through my physical hardwork.
devender thakur
I've been using this app for 6 months now, I have to say it is an amazing app for recording your daily running and cycling activities. This app also gives you te access to weekly challenges which will help you train and improve your fitness. You can also share your activities with other people by following them on the app.
Imadulla Khan
Amazing app, This will track all your route. Superb
Ritul Rastogi
Awesome app but when I went to claim my reward it showed that the reward were expired. Please tell when will the new accessories of bicycle will be available.
Vijayendar G
Downloaded the app yesterday. Looks like the app is down for upgrade and unable to use. Edited: App seems to be working fine finally. Just started using it. Will provide a more detailed in a few days.
Shailesh Patel
I love this app. It's one of a best of apps that I use for fitness, Really great! Lots of good statistics for tracking workout / performance progress Totally Recommended this app 👍👍
amit gupta
Purchased Vantage X bike and the entire process from purachse to registration on the app was seamless.
47,011

rides completed

39,427

users joined

6,44,388 km

distance covered

296

weekly winners
Track your
Greenhouse
Gas Emissions
Save the Planet by reducing your greenhouse gas emissions. Join wynd and use it's 'Green Impact' feature to calculate the amount of emissions you reduce by cycling, walking, running.
Contact
Reach out to us for any feedback or query
Contact
Send Download Link
Success!
Thank you for your interest! Download link has been successfully sent to your phone via SMS
Contact
Reach out to us for any feedback or query

Hello!
We have registered your request.
Thank you for your message, we'll get back to you soon.